Pearls of Financial Wisdom
Compliance Note: The following verses from the bible are offered as guidance from a spiritual viewpoint. I do not mean to offend anyone who does not believe as I do, but simply offer wisdom from what I consider a good source. These verses are not endorsed by Cetera Advisors LLC, the Financial Industry Regulatory Authority "FINRA" or any other Federal or State Regulator. Obviously if any statements from the scripture are in conflict with Regulatory rules or Required Communication with the Public, the regulatory language will prevail.
SCRIPTURE REFERENCES
You don't need to be a Christian or Believer to benefit from sound financial advice; and the Bible outlines many sound financial principles. In fact, it has always amazed me how much of the bible deals with money and how many essential financial principles are found in old testament scripture written 2500 years ago. Proverbs in particular is filled with sound financial advice most likely written by Solomon. Topics like the power of saving and compound interest, the folly of gambling or market timing, the importance of diversification, the evil of greed or the folly of leaving money idle in low interest accounts (the empty stable) are all described.
The Bible points out that Money is neither good nor bad: it is merely a medium of exchange. It is the misuse and abuse of money that cause the problems.
"For the LOVE of money is the root of all evil" 1 Timothy 6:10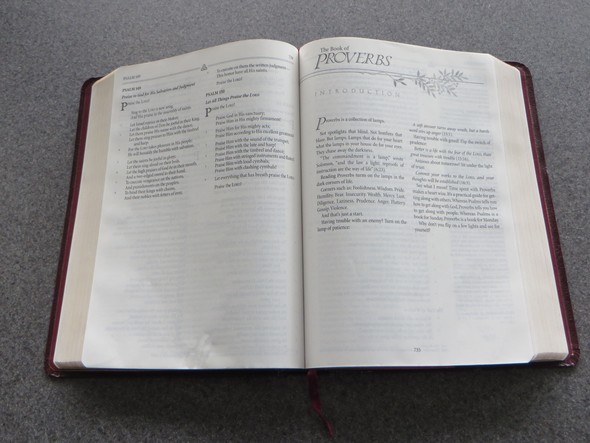 Here are a few of my favorite passages regarding money and wealth.
The wise man saves for the future, but the foolish man spends whatever he gets.
Mark 8:36-37
For what does it profit a man to gain the whole world, and forfeit his soul?  For what shall a man give in exchange for his soul?
1 Timothy 6:17
Instruct those who are rich in this present world not to be conceited or to fix their hope on the uncertainty of riches, but on God.
Matthew 6: 30-34
Oh ye of little faith? So do not worry, saying 'What shall we eat?' or 'What shall we wear?' For the pagans run after all these things, and your heavenly Father knows that you need them. But seek first his kingdom and his righteousness, and all these things will be given to you as well. Therefore do not worry about tomorrow for tomorrow will worry about itself. Each day has enough trouble of its own.
Financial Planning
But let all things be done properly and in an orderly manner (1 Corinthians 14:40)
Prepare plans by consultation (Proverbs 20:18)
The plans of the diligent lead surely to advantage (Proverbs 21:5)
Any enterprise is built by wise planning, becomes strong through common sense, and profits wonderfully by keeping abreast of the facts (Proverbs 24:3-4)
Debt
The rich rules over the poor, and the borrower becomes the lender's slave
(Proverbs 22:7)
The wicked borrows and does not pay back, but the righteous is gracious and gives
(Psalm 37:21) 
Riches
Riches do not profit in the day of wrath, but righteousness delivers from death
(Proverbs 11:14)
Better is the poor who walks in his integrity, than he who is crooked though he be rich
(Proverbs 28:6)
Saving and Investing
But if anyone does not provide for his own, and especially for those of his household, he has denied the faith, and is worse than an unbeliever (1 Timothy 5:8)
A good man leaves an inheritance to his children's children (Proverbs 13:22)
A servant who acts wisely will rule over a son who acts shamefully, and will share in the inheritance among brothers (Proverbs 17:2)
The Bottom Line
I don't know who said it, but I have never forgotten the phrase:  "Money makes a wonderful servant, but a terrible master. "
Proper estate planning recognizes that our possession of wealth will someday pass away. My attorney friend, Jim Smith would often joke in his estate planning seminars that he once heard the evangelist Billy Graham say that "I never saw a hearse with a U-Haul behind it."